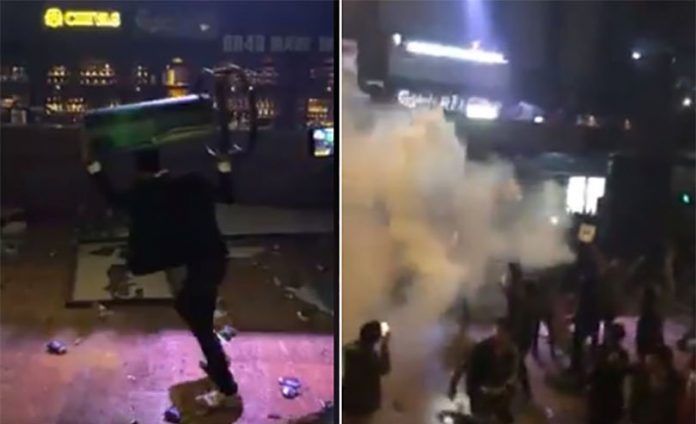 Mellogang in Nepal were saddened when the masked EDM DJ and producer couldn't make it to a scheduled performance at Club Deja Vu last night. They vandalised the nightclub after organisers for the event announced at 1 AM that Marshmello had cancelled the show. 
Accoriding to Marshmello's post on his official Facebook fan page he had fallen ill and the doctor had ordered him to rest for the night.
"Nepal. I'm so sorry for not being able to appear for my performance last night at Deja Vu ktm. I was sick with an awful fever, & although I tried to come, the doctor ordered against it. Health first. I love you Nepal Mellogang, thank you for understanding & hope to see you soon."
Police have also arrested 8 people, including the operators of the nightclub where famed international DJ and producer, Marshmello was to perform on Wednesday night. According to police, the arrested are: Jayan Shrestha, Mayank Khadka, Bishal Dangi, Milan Dangi, Prithu Banskota, Rajeev Maharjan, Akash Neupane and Ritesh Marwadi.
Metropolitan Police Crime Investigation Department chief SP Dibesh Lohani said that the operators of Club Deja Vu were arrested for 'overselling' tickets. He said that although the club can accommodate only 3,500 people, they've sold tickets to 7,000 people.
As you can see from the videos below, angry Marshmello fans are absolutely destroying nightclub Deja Vu in Nepal. They're breaking tables, throwing materials into the bar area, screaming, causing mayhem, and enjoying general lawlessness and anarchy.