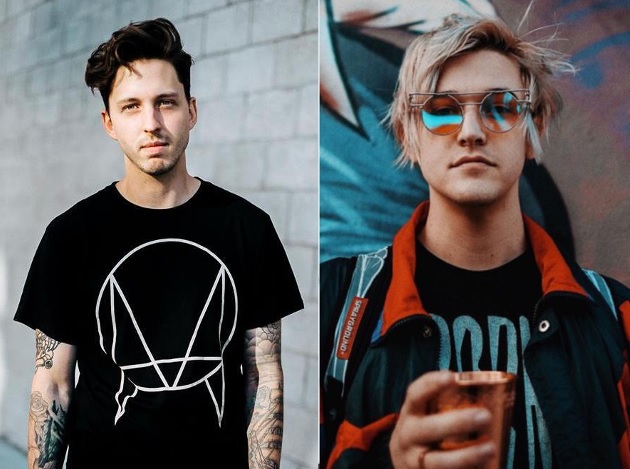 It's that time of year again where we see lots of DJs go at each other on social media for one reason or another. We previously saw beef between Skrillex and Wiwek over a female companion but now it seems as though another female dispute has arisen.
Ghastly called out Ekali on Twitter stating that he is "a piece of shit that the electronic dance industry shouldn't trust." Ghastly claims that he and 15 other DJs have reportedly felt the impact of Ekali's supposed "Home-wrecker mentality".
Ghastly also said, "He has hurt and destroyed more relationships than I even realized, he deserves to be called out – I'm still technically not saying exactly who but he deserves any karma he receives" Yup the he that Ghastly mentions are of course Ekali.
Ekali released a statement following the incident on Reddit which you can read below.
"Let me clear up a couple things. They weren't together and hadn't been for some time. I had only spoken to David once or twice, ever. I was also aware he had been seeing other people so I assumed when he texted me and said "just make sure you don't hurt Montana" and essentially gave me his blessing in an amicable way that we were fine.
EVEN SO, I have sent him multiple sincere apologies since.. cause regardless I just didn't want to cause him pain. Those have been ignored. There's a lot more on his end but I'm not gonna drag. I hate that this shit needs to be aired out publicly."
Maybe Ghastly shouldn't have gone all out on Twitter trying to knock Ekali down a peg and bring out his dirty laundry, but I do also understand his point of view. If someone sleeps with your recent ex or current girlfriend then it is only reasonable.