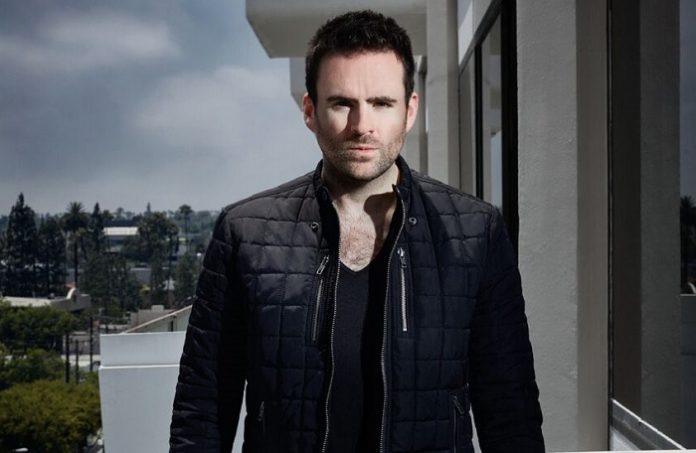 Riding a towering wave of momentum brought forth by the emotion-charged original, Gareth Emery presents the handpicked remix selection for his latest collaboration with singer-songwriter Evan Henzi.
A collection of staggering depth brought about by none other than Cosmic Gate, Sebastien, Matt Fax and Davey Asprey, 'Call To Arms (The Remixes)' takes the song's empowering message and multiplies it by four for increased impact.
Preserving the spirit of the original song whilst embarking on a rampaging journey across new sonic terrain, Cosmic Gate, Sebastien, Matt Fax and Davey Asprey join forces to deliver Gareth Emery and Evan Henzi's cathartic battle cry to all corners of the electronic music spectrum. Already backed by the scene's finest as well as legions of fans worldwide, 'Call To Arms' echoes out triumphantly throughout this all-conquering remix package.
First off is Cosmic Gate's incendiary, no-holds-barred take on the original (which has stunned fans two weeks running on A State Of Trance), followed by Sebastien's atmospheric, emotional groove. With the envelope-pushing progressive soundscapes of Matt Fax and Davey Asprey's soaring leads and Hammer-of-the-Gods bassline added in, this superb package ensures this call to arms will echo on around the globe for years to come.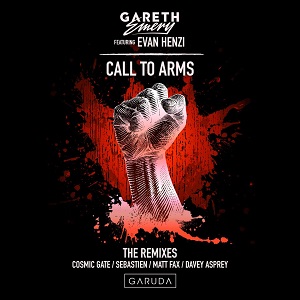 Gareth Emery is known for relentlessly pushing boundaries as well as his innate ability to eclipse expectations and set a new benchmark in electronic music with every new release. Evan Henzi's lyrical message of triumph over adversity as a survivor of child abuse is as compelling as his vocals are spine-tingling; with a refusal to remain silent, they roar to life over Emery's thunderous, arena-ready track, which has now been reimagined by a cast of today's finest electronic producers.
This is the unstoppable second attack…this is 'Call To Arms, The Remixes'.
Listen to the track here.