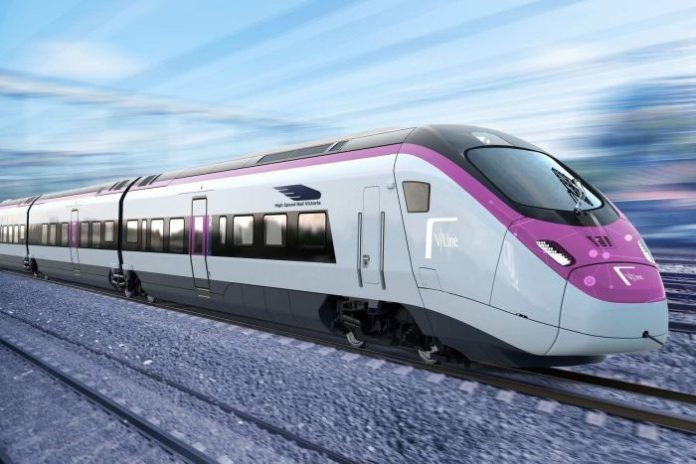 The electronic dance music culture is taking over the world one innovative party arena at a time. While some parts of the world are more progressive in their inventive strategies, it is consistently happening at a rapid rate around the globe. Whether the general population likes it or not, it is going to continue to grow and like kudzu is unstoppable at this point in space in time.
In the most recent display of the rave culture's public advancement, on Saturday, March 23rd, Germany unveiled the next level jamboree domain in the form of a high-speed techno rave train, and it was every bit as glorious as one could imagine.
The Techno Rave Train departed from the Nuremberg main station at 15:30, and consisted of eleven train cars with a variety of options for the dancing machines to experience as it toured around Bavaria without stopping in Munich.
The mobile rave had two designated dance and chill-out cars that were smoking friendly, and the eight other standard carriages were non-smoking spaces that all were tapped into the music from the dance floors.
The journey continued until 22:30 when it returned to Nuremberg where ravers continued to lose theirselves to dance at Haus 33, Elferturum, and Bar Lambada. The ravers that were still rocking steady at 5:00 the next day were able to attend a sick after party at Die Rakete.
The Techno Rave Train was headlined by sensational artists Sebastian Groth, and Klanglos. The stellar supporting cast of Dominique Lamee, Tekstasy, Tec.no, Durch Dick und Dunn, Luke B2B Felix Urban, Schwester Stefanie, Baba, Niklas Kastner B2B El Esdar, Supamario, Davinci, Marco Lautner, Hnas, Aaron Roth, Zweigesicht, Marcus Manning, Michael Kesriveli, Stefan Haffner, Philadelphia, Patrick Held, and Alex Dick B2B Tom Schwarz all ensured the the train ride was monumental. The event will go down in rave history as the catalyst for train parties.
We should all thank the brilliant minds behind the unprecedented techno train for the good time, and for blazing paths to the future for our sublime culture. Plans for future Techno Rave Train events are already underway, click here for more information. Dance on, party everywhere.