Stacey Pullen's Blackflag Recordings continues to serve up the days best techno, this time with Proudly People setting up three thrilling new cuts.
This vital tech duo hails from Italy and serves up big tunes on the likes of Desolat and Inmotion amongst others.
The opener here is Time Up, a bristling and loopy cut that will flip the floor inside out with its vocal samples and rattling drums. Stray Bullet is another prickly cut with rubbery drums and icy hi hats spinning over the driving drums. It's pumping, characterful music that is set to blow up the floor.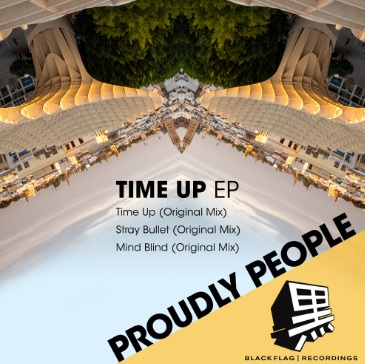 Mind Blind then ducks and dives on more energetic drum programming that has sci-fi sound effects and plenty of cosmic vibes. This is high class dancing music once more from this essential label.
Listen to the tracks below and enjoy!