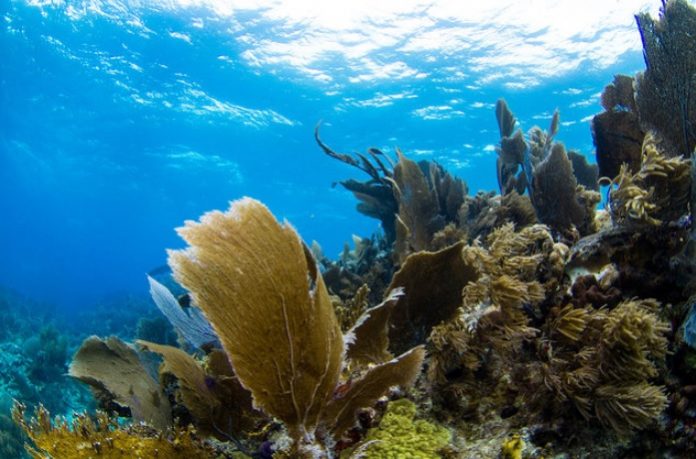 As the popularity of music festivals around the globe continues to skyrocket, it makes sense for events to gear their efforts toward awareness of things that go beyond dancing and music. This past week in the Florida Keys, the Lower Keys Underwater Music Festival took aim at spreading the message about the importance of humanity preserving the world's coral reef, as well as responsible diving.
The festival drew in a large crowd of snorkelers and divers that was hosted at Looe Key Reef Sanctuary, which is roughly six miles south of Big Pine Key. While spreading public service messages about safety and coral reef preservation, the festival organizers suspended underwater via speakers beneath boats that were floating above the reef, while a local radio station broadcasted four hours music that was relative to the event.
While underwater, attendees heard music such as the theme to The Little Mermaid, Jimmy Buffett's "Fins", and The Beatles' "Yellow Submarine". Many of the participants brought their own underwater instruments in order to jam along with the music, while others dressed up as mermaids to just float about and enjoy the unusual yet incredible event.
Protecting the environment and corals reefs around the globe are critical, and the festival did a fantastic job of blending good times and awareness. They were able to join people together for a day of fun under the sun while doing something exciting. The event was far from a cookie-cutter happening. It is not every day that people can gather to listen to music underwater while watching mermaids dress up and learn about safety and protecting the environment. This is the type of event that will grow bigger year after year, and we hope to see everybody there next year maybe with electronic dance music.