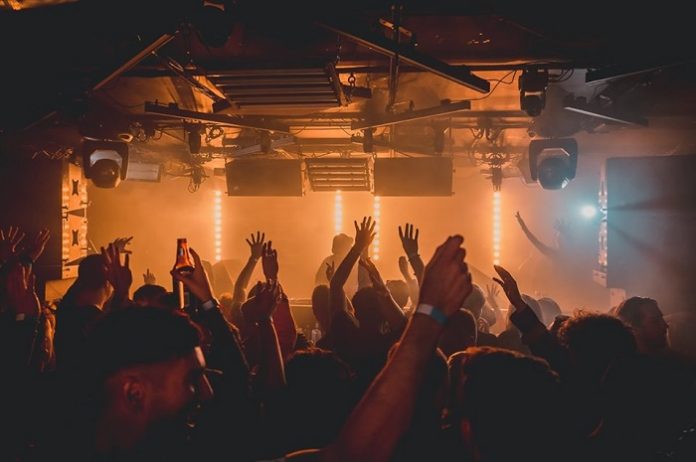 With colder weather fast approaching, we must come up with ways to keep warm and what better way, than to dance to your favourite music alongside friends. Coming from all corners of the globe, CODA's November lineup is pure fire.
Bringing us into November, is Swiss DJ Nora En Pure followed by SCI+TEC label boss Dubfire for an open-close set on November 2nd. Diynamic front man Solomun returns to CODA on November 7th with his hypnotic sounds, while Chromeo performs a very special set on the 8th.
Hannah Wants stops by Toronto on her North American Tour with a show on November 9th, while the eclectic, DJ Tennis returns with his trippy soundscapes on November 15th, and Jay Lumen performs an extended set on November 16th. King of the marathons – Joseph Capriati, will be blowing up the dance floor on Thursday the 21st, and to wrap up the month, Toronto's favourite duo MSTRKRFT will perform on the 29th. There you have it! A full month of fuego to heat you up Toronto!
"The evolution of Toronto's legendary Footwork nightclub metamorphosed into CODA in 2014 – equipped with a custom state of the art PK sound system, it has become one of North America's premier venues for underground dance music." – @ResidentAdvisor
Friday, November 1: Nora En Pure
This Swiss artist has made waves with her indie-dance inspired music. She continues to top charts worldwide and perform at some of the worlds largest music festivals and dance venues.
 Nora En Pure 
will surely entrance crowds with her unique sounds to start off the month at 
CODA
.
Supported By: Tharen
Doors Open: 10:00PM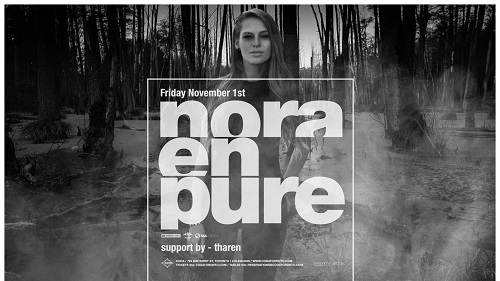 Saturday, November 2: Dubfire [Open to Close]
From global success in the commercial domain, to equal accomplishments within the underground scene, Dubfire also known as Ali Shirazinia is an artist whose drive, talent and intuition have placed him in the top tier of electronic music artists in the world. Attendees will be blessed with a special open to close set from the one and only Dubfire, this will be one you surely do not want to miss.
Doors Open: 10:00PM
Thursday, November 7: Solomun
Solomun. This industry veteran needs no introduction, as the Bosnian-German has toured all over playing at some of the most iconic venues and festivals worldwide. Solomun is best known for his contagious melodic techno sounds that keeps dancers moving all night long.
Supported By: GERA
Doors Open: 10:00PM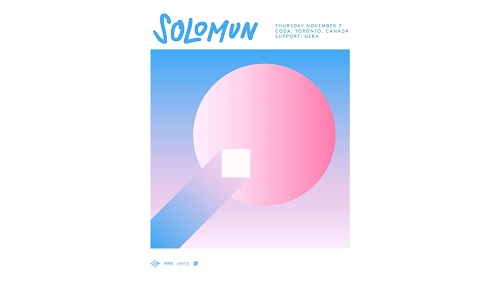 Friday, November 8: Chromeo [DJ Set]
A special DJ Set from popular funk-pop duo 
Chromeo 
is in store at CODA. The North American duo are not strangers to the music scene, as they have topped Top-40 charts worldwide. Their groovy music will surely keep the dance floor going all night long.
Supported By: Roberto S, Phillippe, Valeroo
Doors Open: 10:00PM
Saturday, November 9: Hannah Wants – North America Tour
Representing women in dance music, British DJ Hannah Wants will be continuing her North American with her Toronto show at CODA. Her music is upbeat and high tempo, with a bassline sure to send grooves through the dance floor.
Supported By: Butrous B2B Rayan
Doors Open: 10:00PM
Friday, November 15: DJ Tennis
This Amsterdam based, Italian born artist who is better known as
 DJ Tennis, 
is unique in his own right. Previous to performing, DJ Tennis had a career doing A&R and Tour Managing for popular Italian punk bands. His sounds are consistently unique as he mixes a variety of sub-genres into his sets.
Supported By: Ali Black, Night Vision
Doors Open: 10:00PM
Saturday, November 16: Jay Lumen [Extended Set]
This Hungarian artist has made his way to the top of the Beatport charts on multiple occasions making him a master in his craft. One of Techno's most notable DJs, Jay Lumen has played shows worldwide and released tracks on some of electronic music's biggest labels. Join Jay Lumen at CODA for a special extended set that will have you dancing all night long.Supported By: Addy, BBLK
Doors Open: 10:00 PM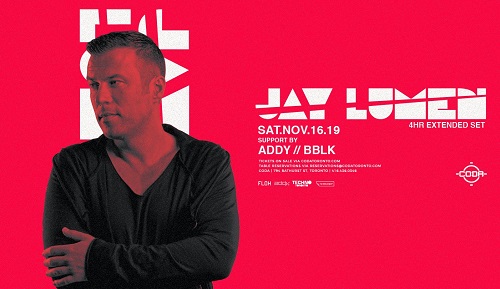 Thursday, November 21: Joseph Capriati
This Italian artist is now recognized as one of the principal profiles in techno, Joseph Capriati has established a reputation as a universally popular and in-demand talent. A naturally charismatic DJ with a back catalogue of standout productions, Joseph is an instinctive performer with a genuine enthusiasm for entertaining. Widely regarded as one-to-watch since making his production debut in 2007, Capriati's rise to prominence has been relentless. Techno fans, you do not want to miss this set at CODA.
Supported By: Addy
Doors Open: 10:00 PM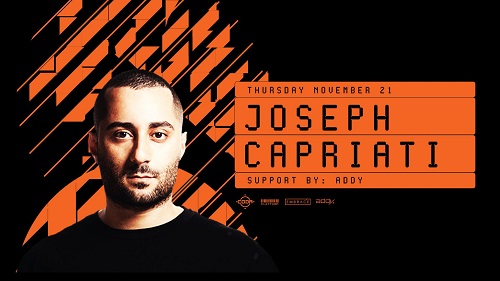 Friday, November 29: MSTRKRFT
Toronto based duo, MSTRKRFT (pronounced master-kraft) have been around since the early 2000s. Their Daft Punk inspired sounds gives them the groove and beats to entertain crowds of all sorts.Supported By: TBA
Doors Open: 10:00 PM