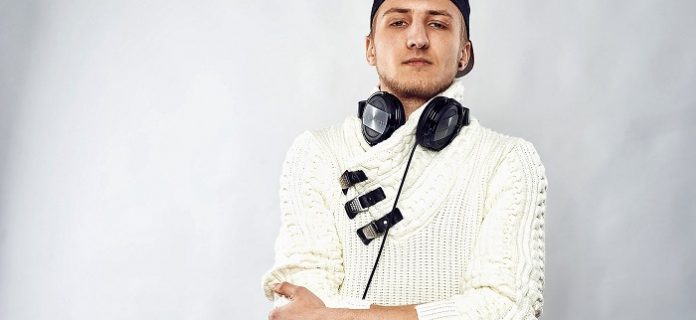 Greenskiez is an artist who has had to overcome adversity in order to achieve his dreams.
During his childhood he was involved in a major incident which resulted in him losing vision in his left eye. Despite that, Greenskiez has worked exceptionally hard to get to where he is today as he has several tracks under his belt including 'Space' and 'Hit The Floor' along with DJ sets all over his home country of Germany.
Greenskiez has an in-depth vision and tenacious minset and is influenced by legendary artists such as Dimitri Vegas & Like Mike, KSHMR, Blasterjaxx, W&W and Will Sparks.
These influences have led Greenskiez to become well versed in genres such as Big Room and Melbourne Bounce which can be heard in his dynamic productions. We are lucky enough to have Greenskiez put together a guest mix of his all-time favourite tunes that best describe him.
Listen to his Guest Mix below!
Tracklist:
Nu Aspect – Things I Said
GAULLIN – MOONLIGHT
Lucky Luke – F.E.E.L
Fabulous – Livin' La Vida Loca (REMIX)
Apax – The Times (Dextrust_Future House_Bootleg)
Promise Land – I N33D (Extended Mix)
Keanu Silva – King Of My Castle (Don Diablo Edit)
Jack Wins ft. Caitlyn Scarlett – Freewheelin'
Chris Later & Dirty Palm – Eastern Ghetto
Brooks & GRX – Boomerang
Jax Jones feat. Ina Wroldsen – Breathe (RudeLies ReBoot)
Robby East & WLLMS – Battlefield (Original Mix)
Refeci & Robbie Koex ft. Micah Martin – New World (Dirty Palm Remix)
Metro & Marvin Vogel – Apollo 13
David Guetta, Martin Garrix & Brooks – Like I Do
Dim Wilder – Crash
Dirty Palm – Fucked Up
MAUI – Hyper
Dirty Palm – Only You
Mike Williams, Dasto & Bali Bandits – You, 2 Supermodels & I (Greenskiez Mash-Up)
Older Grand x KBN & NoOne – Say Yea