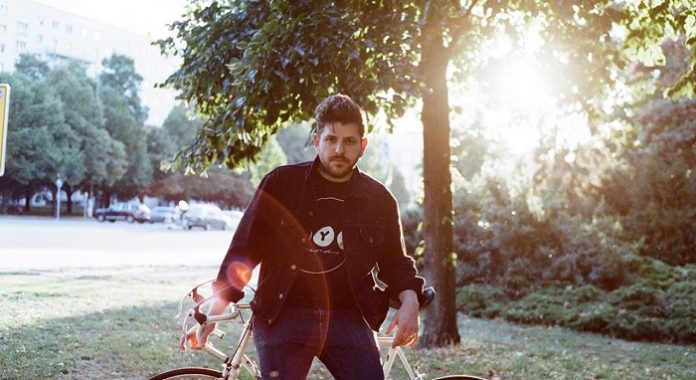 Israel-born DJ and producer Moscoman has collaborated with London-based duo WOOZE on new single 'Eyes Wide Strut'.
Underpinned by an insatiably funky bassline, 'Eyes Wide Strut' announces itself with the unique vocal prowess of WOOZE, which then makes way for Moscoman's meticulous-yet-effortless production – harnessing a retro feel while remaining remarkably fresh-sounding.
Moscoman explains: "This is inspired by an Israeli song 'I Don't Dance When I'm Sad', for some reason it moved me to create this one, a very climactic tune with super juxtaposed lyrics written by the amazing WOOZE boys."
They have also dropped an immersive, 80s-inspired official video for the track which sees the WOOZE boys posing flamboyantly while kitted out in eye-catching orange attire – an ideal visual representation of the retro vibe that the track communicates.
'Eyes Wide Strut' will feature on Moscoman's forthcoming album Time Slips Away, which he explains is "inspired by the highs and lows of my touring life – the amazing gigs, the shitty ones. The opportunity to see the world vs the crazy traveling schedules and lack of sleep". So far this year, the Berlin-based artist has released two singles from the album – 'Back Again' and 'What Do We Care' with Teleman and Tom Sanders which also includes a remix from Gerd Janson.
Born Chen Moscovici, Moscoman spent most of his life in Tel Aviv and released on labels such as Eskimo, ESP Institute, DIYnamic and Correspondent, but it was a move back to Berlin a couple of years ago which really pushed things forward. "It was a great place to step back and overlook my whole life," he explains. "I didn't have time before to sit down and think where I was going. Now I see the wider picture."
Rising stars on the indie circuit, WOOZE draw the listener in with their unique lyricism and genre-bending sound. They describe themselves as 'Pansori for the 21st century', a traditional Korean music genre that consists of a drummer and singer storytelling through music. Continuing their ascent through the ranks, they have received support from the likes of BBC Radio 1, Mixmag Korea and Australia's Triple J.
An infectious slice of Eastern-inspired funk, 'Eyes Wide Strut' sees Moscoman demonstrating his versatility as a producer.
Listen to the track below.