Audio Obscura is back with something very special: a brand-new sunset stream series in collaboration with The Netherland's main cinema chain Pathé.
The 'Revere Series' of Audio Obscura will not only be seen online but also on the big screen in The Netherlands! Music lovers can finally enjoy the performances of their favorite artists together again.
This unique experience will start in Pathé on Thursday June 11 and a brand new stream will premiere in theaters every Thursday. The streams will first be shown exclusively for a week in various cinemas across The Netherlands, and will then go online on Audio Obscura's channels. Everything entirely in accordance with the guidelines of the Dutch Institute for Health and Environment (RIVM), as 30 people per viewing may take place at a distance of 1.5 meters. Visitors are free to dance a little in their own seats.
Here's what Pathé's Commercial Director Doron Kurzn had to say about this:
"We are always looking for unique content for our cinemas. With Audio Obscura, music lovers can enjoy performances of their favorite DJs on the big screen in a safe setting exclusively at Pathé. We hope to appeal to visitors who are currently unable to attend a festival or party. This way we are able to offer them a unique experience of their favorite artists."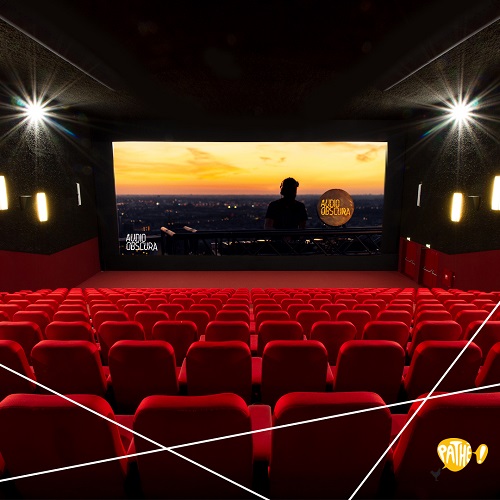 Audio Obscura: "Once we heard from June 1st onwards cinemas were able to open up again, the idea came up to show our streams in cinemas. As soon as we were in touch with Pathé they, fortunately, loved the idea. Teaming up with a common goal created a perfect environment to set this up together. We are happy to create an opportunity for fans to come together again and watch our cutting-edge music streams on a big screen with proper sound."
Together with Audio Obscura's partner Nomobo, the streams are recorded at iconic and historic locations throughout The Netherlands and will showcase the beauty of the country. Various artists will perform at Forteiland Pampus, de Euromast, and the Scheepvaartmuseum.
The first stream will be done by none other than Joris Voorn at UNESCO world heritage location: Kinderdijk. Later on, Eelke Kleijn, Job Jobse, KI/KI, Carista, Detroit Swindle, Patrice Bäumel, and indie band MY BABY will give a sensational performance. New locations and artists will be revealed during the summer.
In line with Audio Obscura's previous live stream series this year, viewers can donate to charities. This time the charities vary from healthcare to initiatives for the music industry.
This new and exceptional way of experiencing music offers the visitors, who now have to miss their beloved festivals and clubs, an unforgettable experience. Tickets are available via link for €12,50.