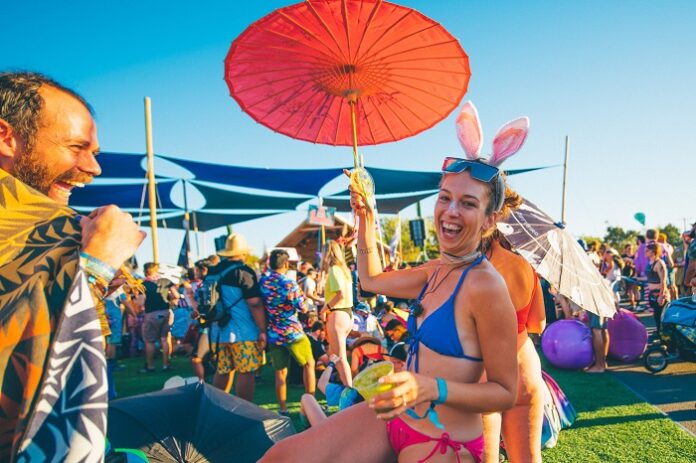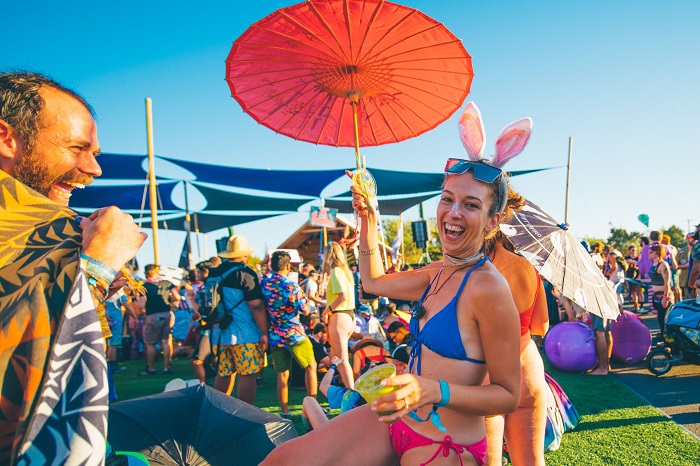 Trade in your camp uniforms for your finest swimsuits and floaties; it's time to join the Great Migration eastward to Orlando, Florida, where Gator Boy Claude VonStroke along with his troop of fellow zookeepers will take over a full resort for DIRTYBIRD's CampINN debut.
Prepare for a weekend of outrageous fun and poolside boogies just steps away from hotel room lodging, soundtracked by world class talent.
CampINN's Bird Bath stage will host pioneering house talent who will provide a masterclass of the genre—beginning with one of its founding fathers from Chicago, Derrick Carter.
Also representing house's birthplace is Farris Wheel boss and fellow stalwart, Gene Farris. Blending in with these longtime veterans are next generation leaders like Detroit's DJ Holographic, and Desert Hearts founder Mikey Lion— along with Pillowtalk, Treasure Fingers, Two Tails, Nasser Baker, Nala, Codes, Lenny Kiser, Robot Love, and LA newcomers Danny Goliger and PZB Live.
Soul Clap will provide a healthy dose of funk and disco to the mix, while Lights Down Low's Richie Panic adds an additional left field touch to the bill.
Those more into the heavier side of dance music will be covered as well, per DIRTYBIRD weekender tradition. Claude VonStroke will be leading the global bass charge under his Barclay Crenshaw alter ego, where Miami hip-hop legends 2 Live Crew, Grammy nominee TOKiMONSTA, Detroit bellwether DJ Godfather, and Holy Ship! favorite, Subset join him in bringing a taste of the Bass Lodge to Orlando.
Label newcomer E.R.N.E.S.T.O and DIRTYBIRD LIVE TV resident Victoria Rawlins make their official event debut, while Mr. Carmack and Tsuruda, round out the cast of low-end purveyors.
Of course, one can't stage a CampINN without DIRTYBIRD's most familiar faces. Walker & Royce, Ardalan, and VNSSA will be making the journey East, serving up eclectic slices of house and tech.
Lubelski will bring a taste of minimal to the mix alongside Wyatt Marshalli. Finally, expect Shiba San, Worthy, DJ E-Clyps, Gettoblaster, Bruno Furlan, DJ Glen, and Florida's Black V Neck to deliver the quintessential DIRTYBIRD sound to the decks for a lively performance. Stay tuned for special performances to be hosted at the after hours' stages Flip Side and Lava Lab going 'til 6am through Monday morning.
CampINN guests will be split into three groups: Gator Squad, Flamingo Fam, and Scuba Squad. Friends and teammates will be assigned their own sections of the dancefloor, where they can enjoy an intimate festival experience while plotting their gametime domination.
Claude's Cove will host staples like the Great Bingo Revival, along with a vibrant crafting session with Tiedye Ky, live comedy, the Florida Man's Game Show, and the fan favorite talent show. Of course, DIRTYBIRD will additionally be taking full advantage of the Avanti Palms' colossal pool, hosting an array of aquatic games like float races, obstacle courses, and more.
CampINN pairs the fun and frivolity of Campout with the convenience of a resort for a truly unique experience. A full takeover promises a particularly close knit communal atmosphere, where all in attendance are bound by their love for DIRTYBIRD and top notch dance music. Guests only have to take a brief stroll to the dancefloor from their rooms, enjoying easy access to all the creature comforts that a luxury hotel provides.
Gather your flock, join the wave, and make a splash at the first-ever Dirtybird CampINN.