Globally acclaimed and beloved electronic label Bedrock Records has announced the release of an upcoming album compilation that will feature four individual studio-length albums from label favorites Quivver, Captain Mustache, Satoshi Fumi, and Lopezhouse.
Staying true to the "Quattro" theme created in his past two compilation album releases, John Digweed decided to shift the limelight towards some of the most promising producers from his iconic imprint.
All unique in sound, each disc will feature an exclusive selection of original tracks from the Bedrock mainstays, spanning from Quivver's stunning blend of electronic sounds to Captain Mustache's crisp, forward-thinking melodies, to Satoshi Fumi's analog electronica, and finally, Lopezhouse's groovy, low-tempo house. The album compilation will be available on digital and CD on December 17th.
Digweed's esteemed imprint has enjoyed an immensely successful release year, consistently delivering a stream of single, EP, and LP releases that boast nothing but quality and longevity.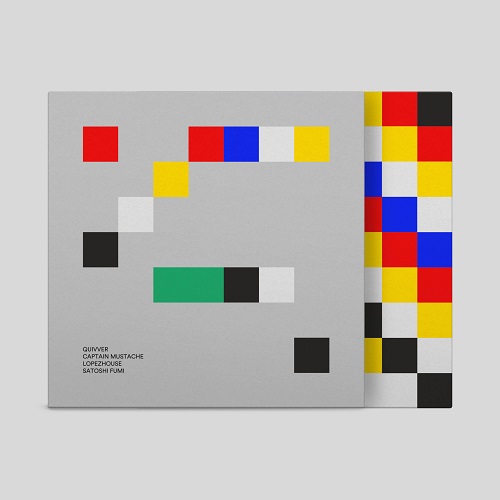 Earlier this year, Tokyo's Satoshi Fumi graced the label with his signature deep tech house sound in his stunning 3-tracker, Nu Era EP, the Spanish powerhouse duo Lopezhouse drew on galactic influences in their Vostok EP, the Parisian Captain Mustache unveiled an entrancing house cut with "Bleu Ciel," and Quivver enlisted rising melodic techno star Rinzen for remix duties in his 2-track Don't Say Anything EP.
Quattro Artists doubles as an extension of each artists' 2021 contribution to the label, giving them a platform to showcase their full sonic range in a studio album. The four albums in the compilation will include Quivver's Revelate – which was released as a solo project mid-October – Captain Mustache's Indigo Memories, Satoshi Fumi's Mysterious Phenomenon, and Lopezhouse's Apollo.
"'Quattro Artists' features four very unique and different albums from Quivver, Captain Mustache, Satoshi Fumi, and Lopezhouse in one limited edition 4 x CD box set. Bedrock always tries to do things differently so incorporating four original artist albums into one box set is a great way to experience and support some very talented musicians all in one go. I hope you enjoy this project." – John Digweed
'Quattro Artists' is due for release on December 17th, 2021 via Bedrock Records.
Pre-order the LP here.