As one of the most groundbreaking artists in the electronic space, TWO LANES is ready to take their mesmerizing act to North America. Their first headlining tour across the United States and Canada will make appearances at many prestigious venues, like Flash in Washington, D.C., Valley Bar in Phoenix, The Mercury Lounge in NYC, and Le Ministre in Montreal.
What makes TWO LANES such a unique duo is their ability to blend musical elements from ambient, neoclassical, melodic techno, and other genres. Leo brings his classical knowledge and piano expertise to the table, with the help from his Master's Degree in Historical Performance from The Juilliard School in NYC. Meanwhile, Rafa delivers his genius in electronic production and sound design on every one of the pair's projects.
Together, TWO LANES syncs acoustic piano, minimal beats, and soothing analogue synthesizers to create works of auditory art such as their new track "Left Behind" with artist Panama. Discussing the process behind making the song, TWO LANES states:
"We sent a track to Jarrah aka Panama and he worked on the vocals and also added ideas to the production which then inspired us to dive back deeply into the track to make everything blend perfectly with his ideas.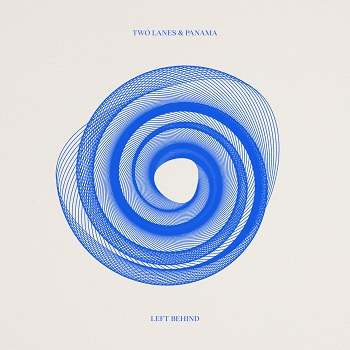 The process of working remotely on a piece of music is very different from being in the studio together. In the studio, you can react instantly and bounce ideas back and forth. If you work remotely things are different: The other artist sends you their idea and you receive not only some new input but the result of days maybe even weeks of work they spent on crafting new ideas – which is deeply inspiring and exciting. We can't wait to one day meet Jarrah in person."
Fortified by chilling vocal echoes and heavenly synths, "Left Behind" showcases Panama's voice and TWO LANES gifted instrumentation and production. Hearing this track live on the duo's upcoming North American tour is a must-have on your bucket list.
Listen to the track below.