Asher Shashaty is a rising producer that has been redefining the limits of electronic music since the launch of his project. His music is a melting pot of spirituality and musical inspirations that reflect experiences throughout his life.
Asher takes an unprecedented approach when it comes to designing his soundscapes. The innovative artist utilizes components from a variety of genres and seamlessly blends them together into captivating auditory marvels.
Following up his three-track "Over The Edge" EP, Asher takes EDM enthusiasts on a reality-bending voyage of bass with his new single "Luminesce Entities". The track came into existence through the contribution of Take a Guess, an up-and-coming producer who shared the song-in-progress with Asher.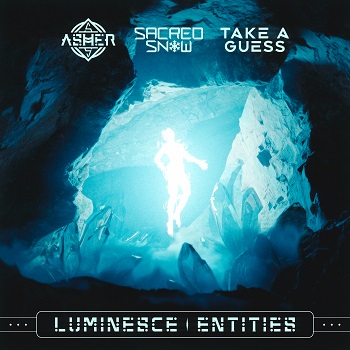 After putting their heart and soul into the futuristic anthem, the two collaborators knew they needed another X-factor. That is where the invigorating vocals of Sacred Snow come into play
Sacred Snow's blissful vocals put listeners in a trance, while complementing the spellbinding sequence of heavy-bass. "Luminesce Entities" also boasts crisp drums and interstellar sound effects that make its audience feel like they are floating in depths of space. This original track showcases the raw talent and blossoming creativity of Asher, Take a Guess, and Sacred Snow.
Listen to the track below.