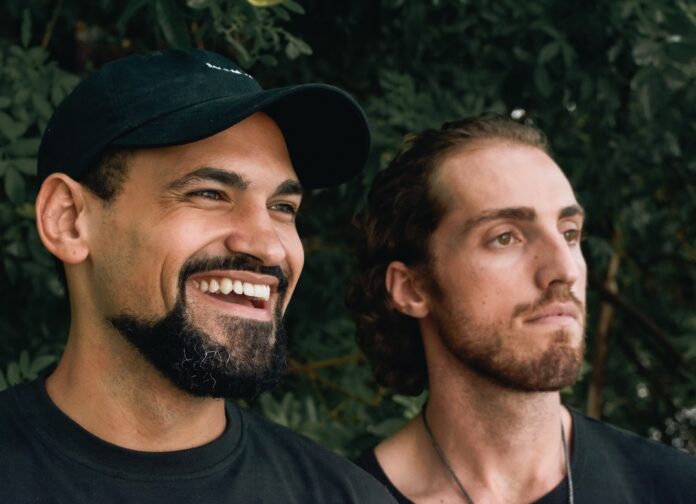 Quinn Blalock and Maximillian Smith AKA True Nature & KELILA are set to reach new heights with their unmissable style and very unique sound that have already put their name high on the list of electronic music artists to follow. 
Check out the full interview below!
Tell us more about yourself & your music career?
KELILA:
I am a DJ and flutist, classically trained since childhood. I enjoy collaborating with music producers, as well as playing live sets at clubs, shows, and events. While I am at the start of my own music production journey, I am devoted to creating music which exemplifies traditional ethnic cultures and allows ancient vibrations to dance with us during modern times.
True Nature:
Max and Quinn met working as producers in Los Angeles for the Pop music scene. They've had the opportunity to work on songs for artist like Machine Gun Kelly, ARIZONA, Bebe Rexha and more but never really LOVED the energy of the pop scene. They came together realizing that they wanted to put their intention and focus into a collaborative project they were both passionate about.
The result of which was True Nature. A project that is pushing the envelope of what's possible in the electronic music scene with songs that are deep, thoughtful, playful, fun, and cinematic. Self expression is the foundation of TRUE NATURE. It is the foundation for creativity, inspiration, and passion and has lead to unique original music that is breaking the boundaries of traditional genres.
How would you describe your style of music?
KELILA:
My style of music is very ethnically focused. I play the flute, often in pentatonic scales which resemble middle eastern music, interwoven with my DJ sets and with tracks produced. I play a variety of House subgenres such as Tribal, Indie, Melodic Techno, and Progressive. My music ranges from soft, feminine, and sensual, to deep, primal and powerful. I play with a variety of ethnic cultures such as Balkan, Mediterranean, Oriental, Afro, Latin, Russian, and more. I particularly love traditional ethnic female vocals / chants, and tribal drums with penetrative bass.
True Nature:
The music and production have been specifically created to allow the collective to let go of limitations and reconnect with their souls. Blending their own unique styles. Our style of music is an infusion of worldly sounds with groovy drums, sexy basslines, and eclectic melodies. We play a variety of different styles in our performances ranging from house, tribal, deep house, disco, and minimal.
Where do you find inspiration?
KELILA:
I find inspiration from cultural rituals, traditions, dances, and prayers. Inspiration comes to me from the fiery heat of the sun and the primal nature of the animals. I am always curious about the reality that we as humans are truly animals. I see us as pack animals, much like wolves, in that we are social creatures with an inherent need to connect with each other. We are gifted with instincts and intuition, which I feel arise when we are connected with music.
Instinct & intuition arise in many ways as both creator and listener – the way music moves through our bodies causing us to move in intuitive ways. Music allows us to connect with each other without the need for words, but instead with body language, awareness, listening, and seeing – much like animals do. I believe for this reason I am drawn to music that unearths a primal sensation that brings me into my animalistic self.
True Nature:
We draw a great deal of inspiration from dancing, nature, and sharing moments with loved ones and friends. We are also inspired by different forms of culture, art, film and fashion from all over the globe. That's the beauty of inspiration. It's always their in so many different forms you just have to be open to seeing it.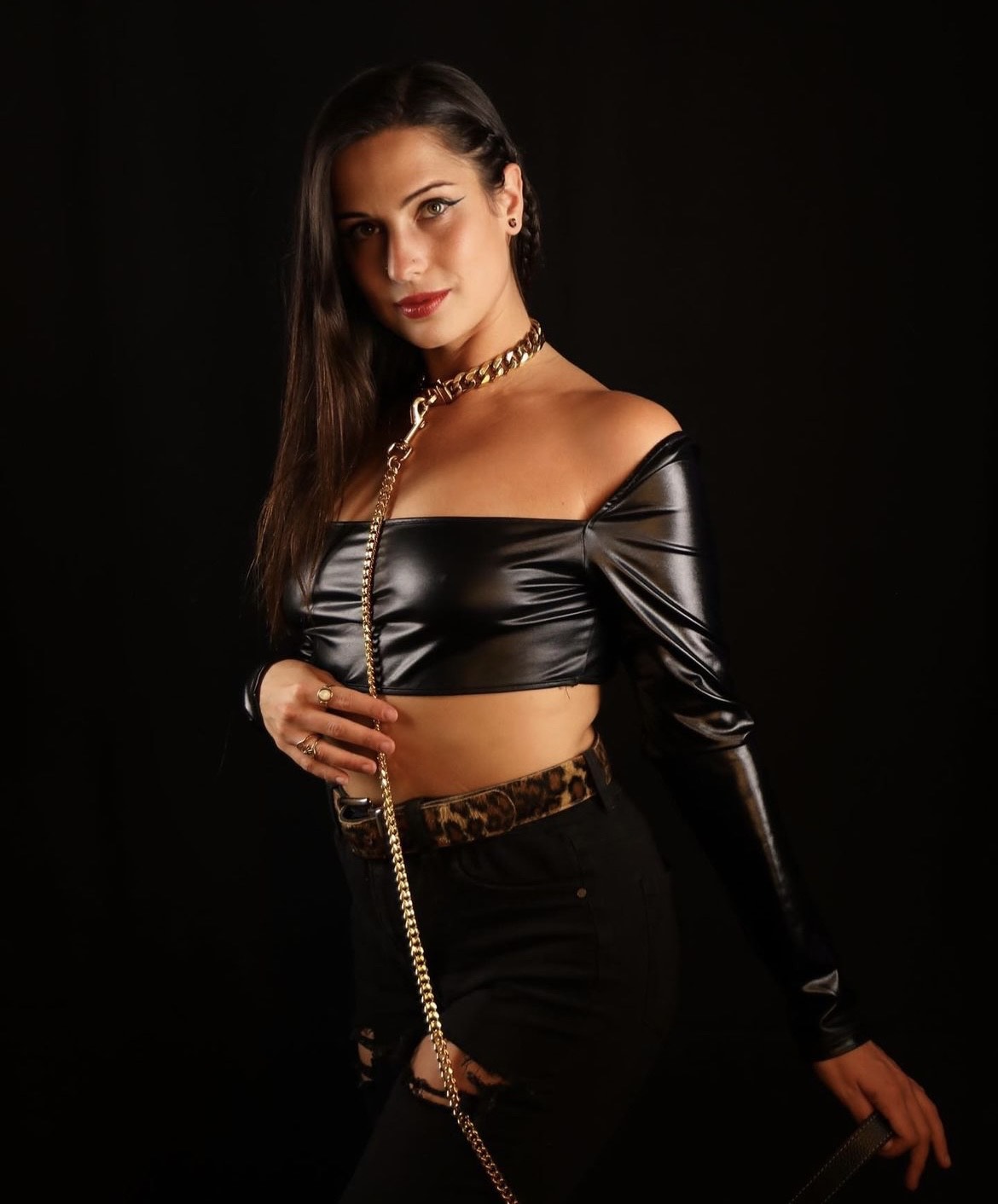 Describe how music is important to society.
KELILA:
Music is one of the most natural, ancient, and primitive gifts we have. It is consistent across all cultures, throughout all of time. It is used as a tool of expression which connects us through all purposes. We use it during times of celebration, sorrow, and even war. Music has saved lives many times, as people rely on it during times of hardships. Music brings people together, creating love and unison.
It allows us to communicate our emotions through sound, when we may be at a loss for words. I truly see music as natural to our beings as eating, drinking, sleeping, and procreating. It is simply a natural rhythm of our existence and its potential to influence, inspire, and impact is truly uncapped.
True Nature:
Music to us is a universal language that allows for people to connect without any need for knowing the same spoken language. It allows for the release and expression of suppressed thoughts and feelings which then allows for growth and healing. Music creates a safe space for people to authentically express themselves.
What is the best time of the day to create?
KELILA:
I love to create music first thing in the morning, with my cup of coffee, when my mind is not yet awake enough to distract me and creativity flows freely.
True Nature:
We are BIG night owls. Our sessions typically start around 6pm and go until 12/1am This is when we feel most inspired, creative and focused.
Who are your musical influences?
KELILA:
I am influenced by other artists who infuse ethnic sounds with house music. These are artists such as DJ Dali, Teklix, Billy Esteban, Alar, Alessa Khin. I am also influenced by traditional ethnic folk music outside of house music, such as Laboratorium Piesni, The Piyut Ensemble, and various oriental music used for belly dancing.
True Nature:
Our music influences come from a wide variety of artists. Quinn's early influences include Jimmi Hendrix, Quincy Jones, Rick Rubin, and Freddy Mercury. Max discovered music through George Harrison, Kurt Cobaine, and Mac Miller. Some of our top inspirations within the Electronic music scene are Armen Miran, Maloné, Dennis Cruz, Daminan Lazarus, and Black Coffee.
What is the most difficult thing about being a musician?
KELILA:
I find that the deep yearning for music can be a painful experience when life requires other responsibilities and all my time can't be spent with music. Music feels like another world to immerse in where time doesn't exist, but the truth is that we do live in a world with other schedules and obligations.
True Nature:
To us the most difficult thing about being a musician is getting out of your own way and taking the pressure off of the creative. Sometimes it can be hard to not have a judgment against your own art. This stifles the creative process because it can take you into a headspace where your overthinking and not actually feeling what you are creating. We try to remember at the end of the day that creating music is just a form of expression, not to take ourselves too seriously, and to have fun.
What has been your biggest career highlight so far?
KELILA:
My career of musical performance began with opening for Monolink. At this point I was a flutist and had not yet known how to DJ, although this was an open door for me to progress through the Florida music scene. I have now had the opportunities to personally DJ with flute opening for Themba, Calussa, and the Kimonos.
True Nature:
It's hard to name any single moment as the "biggest" highlight but some of our favorite performances have been alongside Chus, Justin Martin, The Magician, Shiba San and some of our favorite cities and crowds have been our hometown saint pete, miami, and tulum.
What are your latest releases?
KELILA:
My flute is featured in a track called Primal Flow – produced by Dropkick, released by The Gradient Perspective Records.
True Nature:
Our latest release is titled "Root" it is a 20 minute long soundscape created for grounded meditations that incorporates singing bowls, live sounds of nature, and organic elements.
What is your connection with Cafe De Anatolia? 
KELILA:
Cafe De Anatolia was actually the catalyst for me to begin DJing. I remember one summer day, feeling the sun kissing my skin and listening to Cafe De Anatolia's music in my headphones with my eyes closed. The music carried me into such a beautiful feeling within my soul that I felt my heart blossom and tears came through. I felt such a love for music and ethnic sound at that moment, that I knew I had to learn to DJ so I could share these sounds with the world around me. I have followed Cafe De Anatolia closely over the years and have developed acquaintance with some of their artists, such as Bebo and Goda Brother.
True Nature:
Cafe De Anatolia has been a huge inspiration for our music careers since we first started 8 years ago. They are doing such an amazing job representing different cultures, styles, and talent in their releases. Our song "Omnist" has a very special place in our hearts and we couldn't think of a better fit than Cafe De Anatolia. With the ethnic, driving, & tribal nature of the track we knew it would be a perfect song for their platform. We are honored to be featured on this authentic and reputable label.
Are you working on something new?
KELILA:
Yes, I am collaborating with several artists – I have a deep passion for providing them with customized flute samples and then witnessing the magic of collaboration. Collaborating with flute feels as though I am providing the paint which then the artist paints with and it is a beautiful journey to discover the final masterpiece.
True Nature:
We are always working on our next form of expression. Right now we are really excited about some unreleased songs that are slated to come out over the course of the next year with artist and labels we love.
Where and when is your next performance?
KELILA:
I recently moved to Israel and will soon play in Tel Aviv, as well as some performances planned in Egypt. These will all be announced shortly.
True Nature:
Our next performance will be at Four in Palm Beach Florida, USA
What's the best piece of advice another musician ever gave you?
KELILA:
The best advice another musician gave me was to realize the power that music has to move energy through people. So when I play, I feel that I am very aware of the others in the room. I see them and observe their movements, which then affects how I play, as well. I was encouraged to really explore this cooperative dynamic between musician and audience. By doing this, I find that each person in the audience provides a unique inspiration to the sounds that come forth. In this way, it truly is a collaboration between the artist and the crowd.
True Nature:
The best piece of advice we have received from another musician is to write as much music as possible, do not get overly attached to any single piece of art. This is a helps tremendously remove internal battles and judgement from the music.
What's your process for dealing with performance anxiety?
KELILA:
I tell myself that these little butterflies I feel before a performance are little reminders that we are alive, and that music is a way for us to truly celebrate the vibrancy of life itself. I feel it as energy stirring within me – so when I begin to play, this energy is ready to be moved. I then remember to breathe, stop thinking and allow the music to take me on a journey in collaboration with those who are listening.
True Nature:
Exactly what KELILA said so eloquently. Performance anxiety is simply a sign that you really care. It's the energy of creation bubbling up inside ready to come out! We've began to love that feeling and understand how to transmute it through the performance itself. Taking a moment to tap into / connect with the audience before performing is a huge
How Covid19 changed the terms of the music industry? 
KELILA:
Of course we all know that Covid19 has led the world to support "remote work" on a greater scale. I feel that tools for remote communication have just become more apparent and make collaborating with artists across the world even more accessible. I personally spent a lot of time at home producing music and networking with other artists through social media. The lovely thing about music is that when we cannot explore the world around us, music allows us to explore the world within us.
True Nature:
When COVID-19 hit we were living our "dream", working as producers and audio engineers for a platinum winning record studio in Los Angeles. The next thing we knew everything was completely shut down. This would go on For two years in LA! Everyone was suddenly working from home and all the venues completely shut down. Our ability to tap into human connection was taken from us. Despite this we continued to write music and channel inspiration where we could.
We traveled across America, visiting national parks, learning about sustainability, and connecting with friends and family where we could. Covid19 threw a wrench in our wheels but ultimately we were able to see the positivity in it. We built new habits that still serve us today and realized that we could work from anywhere in the world drawing inspiration from new places while focusing on the type of music that WE LOVE.
Do you have any advice for aspiring musicians?
KELILA:
I would advise aspiring musicians to just keep going. The nature of practice is to improve, the nature of experience is to learn and grow. I once asked a successful artist named Tasha Blank if she ever experiences self-doubt along her musical journey. She told me that she does every day. This has helped me a lot because music can be such a vulnerable experience, to create and reveal our most personal creations to the world around us. It is natural to have all sorts of shadows and doubts come up, and this is all part of the healing medicine music has in its ability to free us into discovering ourselves in this life.
True Nature:
We would advise aspiring musicians to PLAY as much as they possibly don't put too much pressure on yourselves. Remember this is supposed be fun. Follow your curiosities and embrace this journey not just of music but of life. Anyone can do it, you just have to take the first steps.
Our "steps for creation" checklist looks like this :
1) Intention  2) Preparation  3) Authenticity  4) Action  5) Faith  6) Surrender