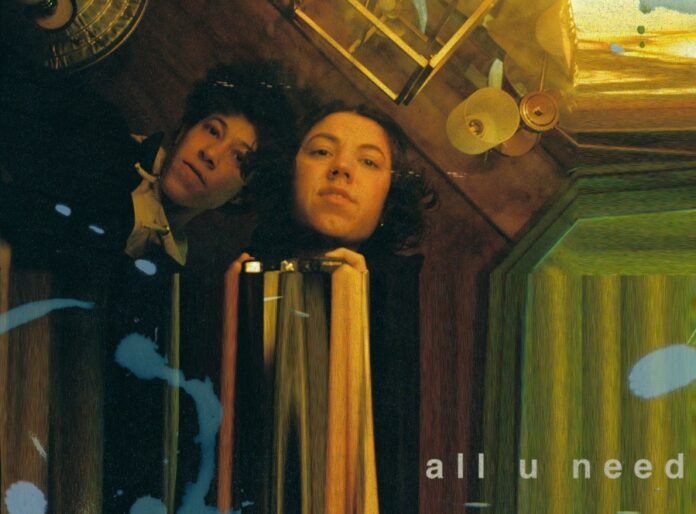 One of the most exciting projects of the year is upon us, a coming together of two of the most talented rising stars of the indie electronic music world – OLAN & QRTR. Individually these artists have been covered by the likes of Pitchfork, The Fader, Spin, Mixmag, and DJ Mag, to name a few, and this collaborative project brings the excitement to an entirely new level.
The first OLAN & QRTR music release, 'All U Need' is available now, April 11, on ODESZA's Foreign Family Collective imprint. 'All U Need' is rich with emotion, lead by chunky broken beats contrasted with OLAN's silky vocals. It encapsulates the best of both artists, meshing QRTR's incisive beats with OLAN's rolling melodies.
'All U Need' started out as a Hudson Mohawke remix we were going to do together. I made a draft quickly and at one point we took it to Andrew Bayer's house and jammed on it a little bit. I was working on the stems in Meagan's car and I just thought we should make this an original. It all clicked. Megan's music is really punchy and from there she was able to take what I had which was melodic and cute and she made it punchier,' OLAN says.
QRTR adds, 'Thematically, 'All U Need' is about breaking out of the loop of being in an environment or a relationship that doesn't work out and meeting someone that's open to accepting you as you are.'
Beyond this music collaboration, OLAN & QRTR are also set to join ODESZA on the acclaimed electronic music duo's summer/fall North American tour. OLAN & QRTR are working on a very special live show that should not be missed!
'All U Need' is available now on Foreign Family Collective.