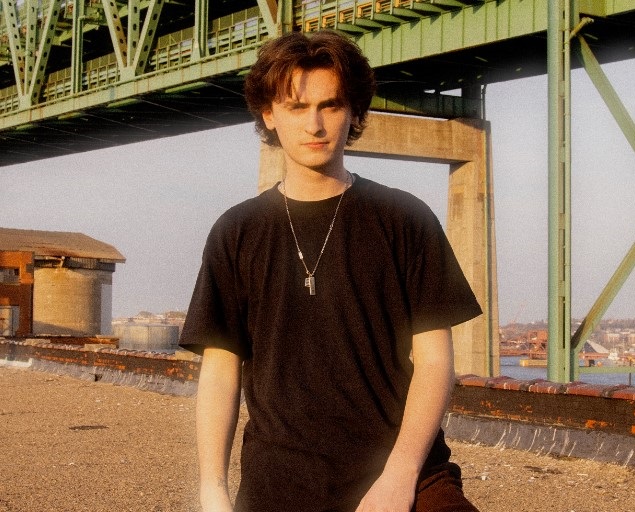 The BreakBomb Project, a one-person EDM outfit founded by Brandon Greenstein in July 2018, has been making waves in the music scene. Greenstein has been known for his experimental sound, his latest album, PRETAPED, showcases a change in sound and style, as well as a more mature and refined approach to music.
The album, which Greenstein produced, wrote, and created entirely on his own, features a diverse palette of sounds and ideas. One of the standout features of the album is its emphasis on storytelling, which is showcased through the new age forward-thinking concepts and melodic vocals that create a sonic euphoria.
PRETAPED is a testament to Greenstein's growth and evolution as an artist. The album's experimental sound design of electronic and pop sets the standard high for future artists. This can be seen through Greenstein's recent successes, including over 1,000,000 Spotify streams collectively and a nomination for the Boston Music Awards.
Greenstein's rise to success can be attributed to his ability to create a unique and captivating sound that is both innovative and accessible. This has allowed him to perform with renowned artists such as Zedd, Tiesto, Louis the Child, Madeon, Illenium, and Aoki.
Greenstein's recent performance at Miami Music Week was a testament to his growing popularity and the undeniable energy of his music. He is now gearing up for a performance with The Chainsmokers in Las Vegas, which is sure to be a highlight of his career.
The BreakBomb Project's journey to success has been marked by Greenstein's dedication to pushing the limits of what he's capable of. This can be seen in his first single, "World," and his debut album, The Project. In 2020, he had a hit with the catchy original "Deep End" and collaborated with Ava Petrillo and Ryan Violet.
The BreakBomb Project's PRETAPED marks a significant shift in Greenstein's sound and style. It showcases a more mature and refined approach to music that emphasizes storytelling, innovative sound design, and infectious beats. With his growing popularity and numerous collaborations with renowned artists, Greenstein is one to watch for the future.
Listen to the tracks below.