Marking a decade since the release of her breakthrough single Come With Me, Swiss-South African artist Nora En Pure releases a special summer single Do No More – out now on Enormous Tunes.
Serving as an ode to the classic, Do No More reminds the listener of the piece of music that has become a timeless soundtrack, and evokes memories for people all over the world. Crafting an enchanting soundscape, the tribute captures the essence of Come With Me, combining touching piano melodies, soaring vocals and rhythmic percussion to radiate positive and uplifting energy.
Speaking about the release, Nora En Pure mentioned:
"'Do No More' is a little ode to 'Come With Me', which has played a big role in my musical journey, so to celebrate its ten year anniversary I wanted to create a summery track with a similar vibe, with a modern twist. Some of the beats are the same and throw you right back, reminding people of the classic and all the memories that come along with it."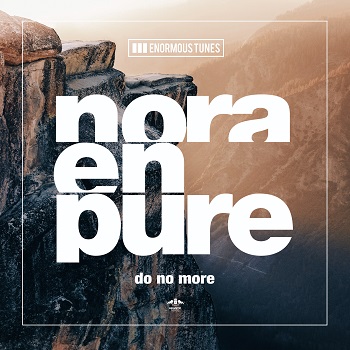 Continuing her mammoth summer tour, Nora En Pure has captivated audiences at the likes of ULTRA Europe in Croatia, Airbeat One in Germany, Gurten Festival in Switzerland, Club Chinois in Ibiza, Cavo Paradiso in Mykonos and Tomorrowland in Belgium.
Closing the month of July on European soil, the Helvetic Nerd is set to play at Nitsa Club in Barcelona, Tension Festival in Basel, Playa Padre in Marbella and Discoteca Raya in Panarea. Embarking on the next leg of her US tour, August will include performances at the likes of Ryse Night Club in St. Charles, Lollapalooza in Chicago, Marquee Dayclub in Las Vegas, Electric Island Festival in Toronto and Outside Lands in San Francisco.
Listen to the track below.