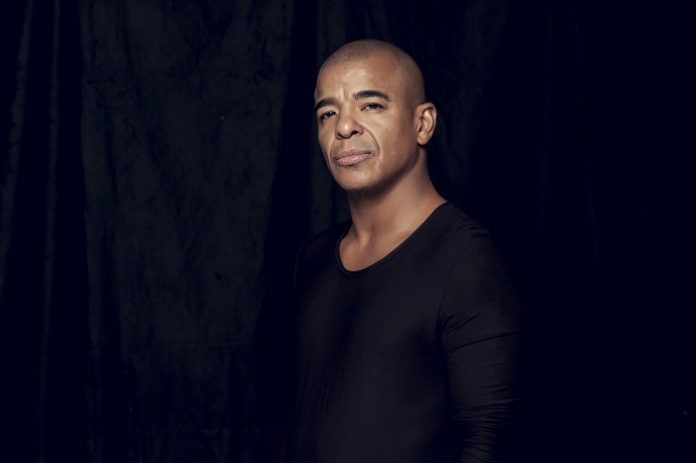 A name synonymous with electronic music, Erick Morillo is part of the generation of DJs that were formative of the house music revolution. With a career spanning several decades, Erick has remained one of the most in-demand and instantly recognizable producers in the world since launching Subliminal Records in 1997 with Harry Romero and Jose Nunez.
Now, 20 years on, the Colombian-American has unveiled his incredible two-CD mix album to mark the 20th anniversary of Subliminal Sessions. An eclectic and diverse mix with 24 tracks from various labels, the compilation represents a stockpile of the records both old and new that Erick holds dear to his heart. Kicking things off with the iconic 'Experimental E' by Eagles & Butterflies, Erick takes his listeners on a musical journey, effortlessly mixing in fresh releases 'Parallel' and 'Red Light.'
'Subliminal Sessions 2017' acts as a physical embodiment of the vibrant sets that have made Erick so hugely popular worldwide, from the instant success of his weekly 'Sessions' parties in New York to hosting events like the annual road-blocking Subliminal Sessions parties in Miami at Winter Music Conference to his coveted residency at Ministry of Sound and of course his now legendary Subliminal Sessions parties at Pacha Ibiza.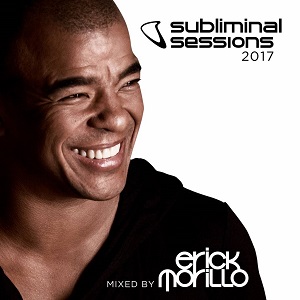 Featuring Andrea Oliva's mix of Thick Dick's 'Welcome To The Jungle' and Harry Romero 'She's A Freak', 'Subliminal Sessions 2017' has been crafted following a red-hot period for the label after Erick announced his partnership with Armada in 2016. Released on September 29th, the collection of tracks cements Erick Morillo's status as a DJ, producer, and curator of the highest order.
Ahead of its release, Erick said: "I am so excited to bring the Subliminal Sessions compilation series back because it always offers the listener and myself a snapshot of where I am as an artist at the moment. I have put a lot of time, sweat and tears into making sure it flows effortlessly. I am very happy with the track selection and look forward to seeing if people enjoy and play it as much as I have already."
Listen to the tracks here.
'Subliminal Sessions 2017' tracklist
CD 1
1. Eagles & Butterflies – Experimental E
2. Jacko Diaz feat. Shyman – Parallels (Harry Romero Remix)
3. Dean Mickoski & Roland Clark – Red Light
4. Paul C & Paolo Martini – No Way Back
5. Reinier Zonneveld – Centaur
6. Harry Romero – Revolt
7. Oxia – Domino (Frankey & Sandrino Remix)
8. Marc DePulse feat. Cari Golden – Animal (Sabb Remix)
9. Erick Morillo, Junolarc & Chris Child feat. Ora Solar – Gone (Vocal Mix)
10. Aitor Ronda – Wicked Night
11. Paul Thomas & Jerome Isma-Ae – Tomorrow (Paul Thomas & White-Akre Remix) w/ Erick Morillo feat. Angel Taylor – Oooh (Acappella)
12. Pachanga Boys – Time
CD 2
1. Roumex – Saphirah w/ Junolarc & Erick Morillo feat. Ora Solar – Don't Belong (Acappella)
2. John Acquaviva & Olivier Giacomotto feat. Thomas Gandey – Machine
3. The Deepshakerz – Just Give Me
4. Alex Vanni & Tony Barbato – Oh My! w/ Ron Carroll presents The RC Groove Project – The Sermon (Ronapella)
5. Thick Dick – Welcome To The Jungle (Andrea Oliva Remix)
6. Harry Romero – She's A Freak
7. Mark Knight, Green Velvet & Rene Amesz – Live Stream w/ Ministers De La Funk feat. Jocelyn Brown – Believe (Acappella)
8. Kiko – Tweak w/ Jose Nuñez feat. Mr. V – Redlights (Acappella)
9. Harry Romero – RUDE
10. Moby – Why Does My Heart Feel So Bad (Enrico Sangiuliano Remix)
11. Cocodrills – Secret Universe
12. Kryder & Erick Morillo – Waves