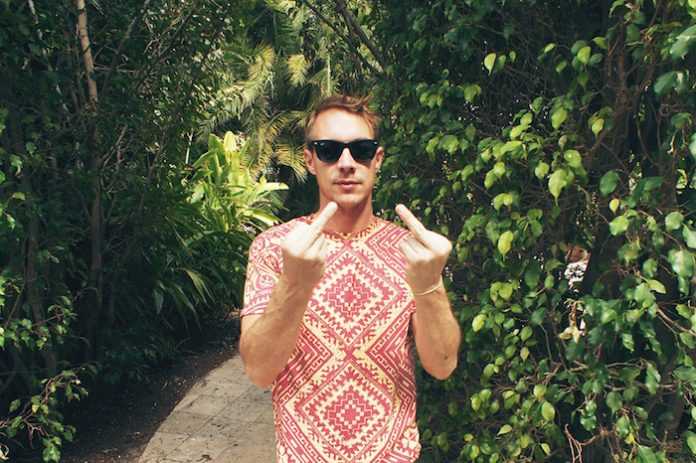 Coming fresh off an explosive interview with Rolling Stone Magazine, DJ and producer Diplo had a few choice words to say about himself and the state of EDM culture:
"I know I'm a poseur pushing buttons onstage!" The producer stated.
The interview was done in part of a promotion for his and Major Lazer's documentary, "Give Me Future." Inside, Diplo also admits:
"You can't really deliver a lot as a DJ in concert. There's not much you can do. Your job as a producer is to make enough great material that people will show up to see the music you've made."
The article also features him addressing rumors about Diplo's collaboration with Mark Ronson, his thoughts on today's era of hip-hop, and the impact of streaming music on the industry as a whole.
"Streaming is literally what kids want to listen to over and over again." Diplo commented,
"They want to listen to [Post Malone's] 'Rockstar' and [Cardi B's] 'Bodak Yellow'– they don't want to listen to, like, [Taylor Swift's] 'Look What You Made Me Do.' That music doesn't relate to them at all. I don't think it ever did. They were only given that, by radio and marketing budgets."
Despite also calling the DJ culture "cheesy" and "embarrassing", Diplo has managed to make the most of his time in the spotlight, including holding a benefit concert for the Caribbean victims of 2017's hurricanes and donating $100,000 for the victims of the Las Vegas shooting tragedy.
Check out the full interview here.