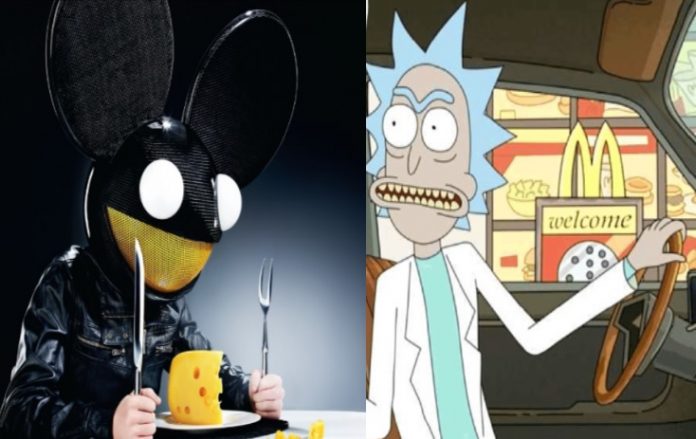 Canadian progressive house DJ and producer, Deadmau5, had a special treat in store for those in attendance at this past year's Countdown NYE event.
The legendary producer stopped his set with two minutes to go until midnight, and proceeded to project an original 'Rick and Morty' clip across the screens underneath his epic cube stage.
"W-w-where are we Rick?" Morty's voice can be heard echoing across the Countdown audience. "Not sure Morty," was Rick's tongue-in-cheek reply, "looks like a planet inhabited by shitheads who are worshiping a giant mouse."
Deadmau5 has been known to be a huge fan of the iconic show, with reports from last year stating he paid an undisclosed sum for a jug of the show's infamous Mcdonald's Szechuan Sauce. 
You can view the whole clip from Countdown below: