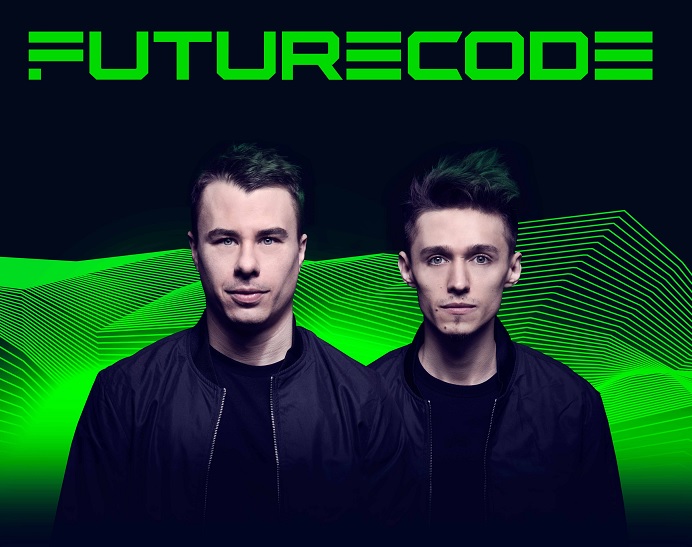 As most Trance fans know by now, FUTURECODE firmly put themselves on the map in the past months. After a massive live set that closed the mainstage of ASOT 900 Utrecht in style, they built on the momentum with two killer releases, 'Dancing In The Rain' (feat. Roxanne Emery) and 'The Connection', igniting the flame in countless Trance fans.
Today, they've completed the proverbial hattrick with a brand-new single, an instant crowd favorite that's sure to reassemble the Trance-tinged 'Trinity' that is FUTURECODE (Ben Gold x Omnia) and Ruben de Ronde.
With 'Trinity', fans get treated to a searing mash of sweeping sound effects, killer melodies and blistering drops in a three-in-one mainstage special that pays homage to all three artists' respective trademark sounds.
The in-studio synergy has been superb from the get-go, and it shows as much both in the title of the track and in the flawless production itself.
FUTURECODE: "We really wanted to make something special for our ASOT 900 set and we both thought Ruben de Ronde was the right person to team up with. We wanted to create something short and catchy that would work like a charm in both our sets and we think we nailed it. Both the melodies and the entire track itself show the best side of each of us and perfectly describe our sound, so we're really proud of this amazing collab with Ruben de Ronde."
Ruben de Ronde: "The track title was decided on 'Trinity' because the three of us really feel like one, especially when we were making this tune in the studio. It's a reference to three individuals teaming up and bringing out the best in each other. I'm glad Ben and Evgeny (Omnia) took me along on their FUTURECODE journey."
Listen to the track here.