With Ellen Allien's latest album 'Alientronic' in full flight, in comes the first batch of remixes. For Rmxs 1, we have Terence Fixmer, Introversion and Regal; friends and comrades who are all supremely talented. Three artists, three fresh remixes… and a special edit, too!
We begin with two remixes of 'Love Distortion.' First up is Terence Fixmer, the Frenchman with the Midas Touch. On his rework we get extra bold percussion that slams down with purpose as a gnarly guitar-esque riff rocks it out. Its dark, twisted and seductive – techno heavy metal made to destroy dancefloors.
Next up is Introversion's take. The rhythm gallops along with heavyweight beats and kicks. This track's overall feel is murky until a trancey breakdown introduces a hypnotic motif and takes us into the main body of the track. Strap yourself in as this one is sure to take you away to another dimension.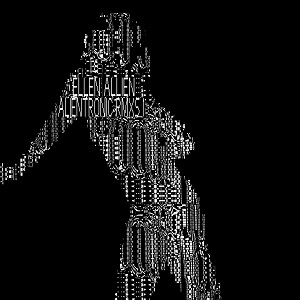 The third remix in this package comes from BPitch Control regular Regal. His 'XTC Remix' of 'Electronic Joy' injects a ravey energy to the original. The percussion is high octane, pumping and utterly contagious, while the main riff has an enchanting retro feel. Get ready for the big breakdown…
Last up it's 'Love Distortion (Edit1)', a special edit of the mesmerising cut. A sombre intro leads into this restrained track that utilises its power in a considered manner. There's a tough kick drum, which works in tandem with the undulating low end to get your body moving – but the overall atmosphere is relatively melancholy and muted.
Listen to the track below.