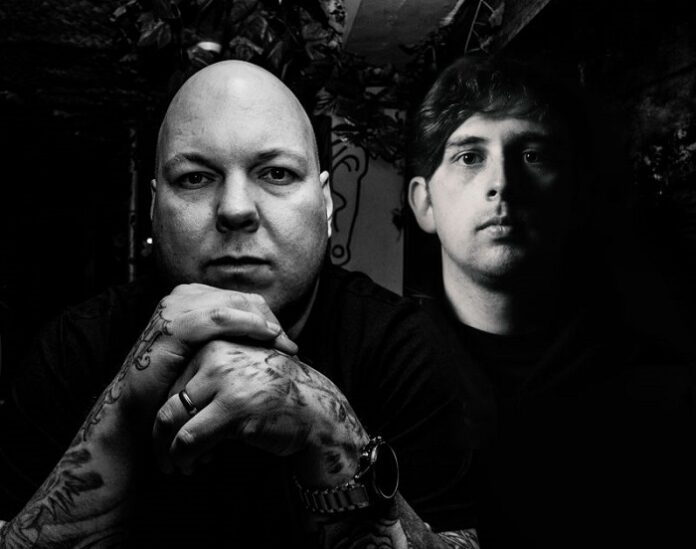 Ending 2020 right, Alan Fitzpatrick & Rebūke link for one of the year's most exciting techno collaborations.
We Are The Brave head honcho Alan Fitzpatrick is back with another release on his own label, in collaboration with Irish DJ and producer Rebūke. 'Ultimate Distortion' is a club-ready weapon full of dark and driving sonics. A punishing beat is laid down by the pair underneath relentless distorted synths and a haunting vocal consisting only of 'acid' being repeated throughout the track. Fitzpatrick and Rebūke have flexed their ability once again to create proper head-turning techno that is sure to whip up an absolute frenzy on any dancefloor or home raving scenario.
Since the duo finished the production in late summer 2019, it's highlighted events including Paradise @ Brooklyn Mirage (USA), Drumcode @ WHP (UK), Awakenings (NL), Resistance (IBZ), Terminal V (UK), Beyond The Valley (AUS), Elrow x STRAF_WERK (NL), WATB @ Motion Bristol (UK), Spazio (ITA) and Factory 93 presents Drumcode @ Exchange (USA), among others.
"Had some fun working with Reuben on this. I think we've made a banger! Excited to release it into the wild and watch it take on its own momentum" — Alan Fitzpatrick
"I've been playing 'Ultimate Distortion' non-stop over the last year at every big festival and it's become one of the most requested track IDs in my sets. It's just one of those tunes that takes your head clean off" — Rebūke
Pre-order via the link.