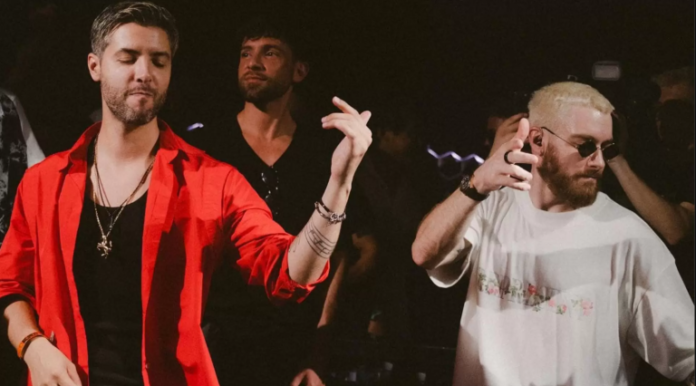 Chart-topping hit makers James Hype & Meduza will be bringing their Our House concept to Amsterdam Dance Event (ADE) this year, introducing a no phone policy for the very first time and giving fans an extra special 3-hour back-to-back performance.
The British producer and his Italian counterpart want to bring back the original party feeling with their decision, with the intention to encourage people to enjoy themselves with no distractions.
The Our House brand has taken Ibiza by storm this season, with the artists hosting their weekly event at the world's No.1 club, Hï Ibiza. The show concept became an instant classic on the island, with Hï serving as the perfect training ground for even bigger and better shows. With Amsterdam Dance Event just round the corner, James Hype and Meduza are preparing for just that. After a full season of sharing stages, both artists are in exactly the same mindspace, making this one of the most anticipated back-to-backs of the week and certainly one not to be missed.
The strict no phones policy comes directly from the artists themselves who've witnessed countless dancefloors caught up in a sea of phones all night long. It's an issue that has been highlighted time and again by artists and party goers around the world. In underground spaces such as Berghain in Berlin, the use of cameras has always been prohibited but this is new territory for artists of James Hype & Meduza's ilk. A chance to reinvigorate the dancefloor and cultivate a unified atmosphere, great for the crowd and great for the artists on stage…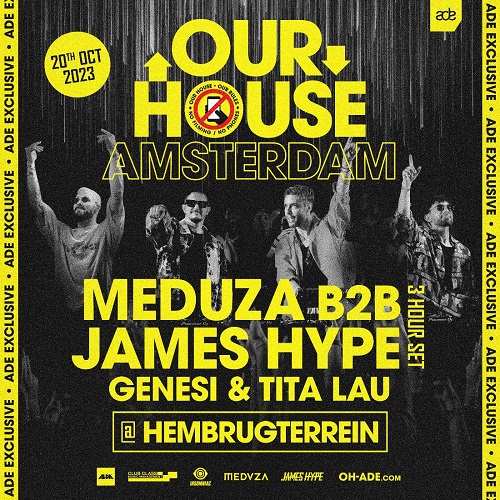 The duo said: "Amsterdam! We've been contemplating how to bring us all back to the core of what we do best and we've come to a conclusion. We have decided to uphold a strict no phone policy at James Hype & Meduza present Our House during Amsterdam Dance Event. This means no phones on the dancefloor and no pictures or videos.
Everything started with a passion for music and live events and we want to bring us back to that principle. We intend for the dance floor to become a place to enjoy music and meet new people without any outside distractions, allowing us to truly go back to our love for this industry. We hope we can count on your support in achieving this and now more than ever to bring the very best version of yourself. See you soon!"
The special ADE edition of Our House will be produced by Amsterdam-based ALDA. The powerhouse events agency is also responsible for AMF, taking place on Saturday October 21st as well as Insomniac Records presents Mau P at Thuishaven on Wednesday October 18th. Tickets are available HERE!