With more and more raves popping up every day, there's no doubt creative thinkers will come up with some unusual and unique rave locations.
Some locations are very appealing, others will leave you scratching your head. If you were going to throw a rave, where would your location be?
Here's a list of some unusual rave locations:
Lancaster UK Sewers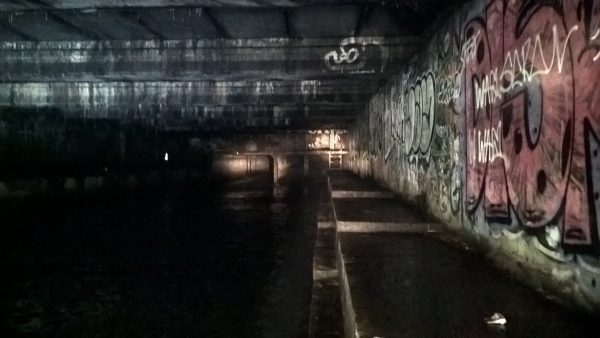 In March of 2017, at least 200 people were at risk when UK party-goers were lead to an underground rave located at the mouth of the Ousebourn sewer tunnels. The rave was shut down after individuals attending the party called police with concern for their health. The organizers really must of wanted that "underground rave" feel, this has to be one of the most unusual rave location.
New York City's Church Rave
Located on the Avenues of America at West 20th St in New York, this church turned venue was instantly infamous and known as "Limelight". Opening back in 1983, this former Episcopal Church in the Chelsea neighborhood was host to the "Church Rave" which gave party-goers an eerie yet attractive experience. Eventually closed by police, this unusual party destination most certainly turned some heads.
DJ Magda's Hot-Air Balloon Set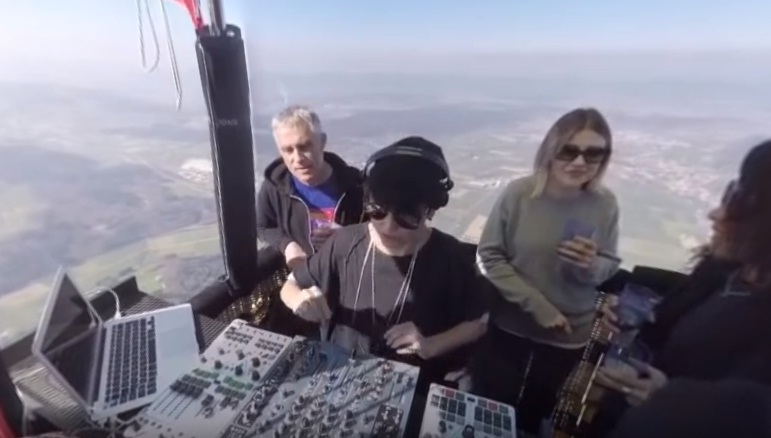 When thinking of a hot-air balloon, would you ever in your wildest dreams think of a DJ? Taking place 2000 meters above Zurich, Polish DJ and producer Magda took 15 lucky guests on the ride of their lives. What makes it even more of a unique and unusual experience are the 360 degree cameras and a virtual reality option provided by MDRNTY. Could this be the start of something new?
Rave inside a glacier and the magma chamber of a volcano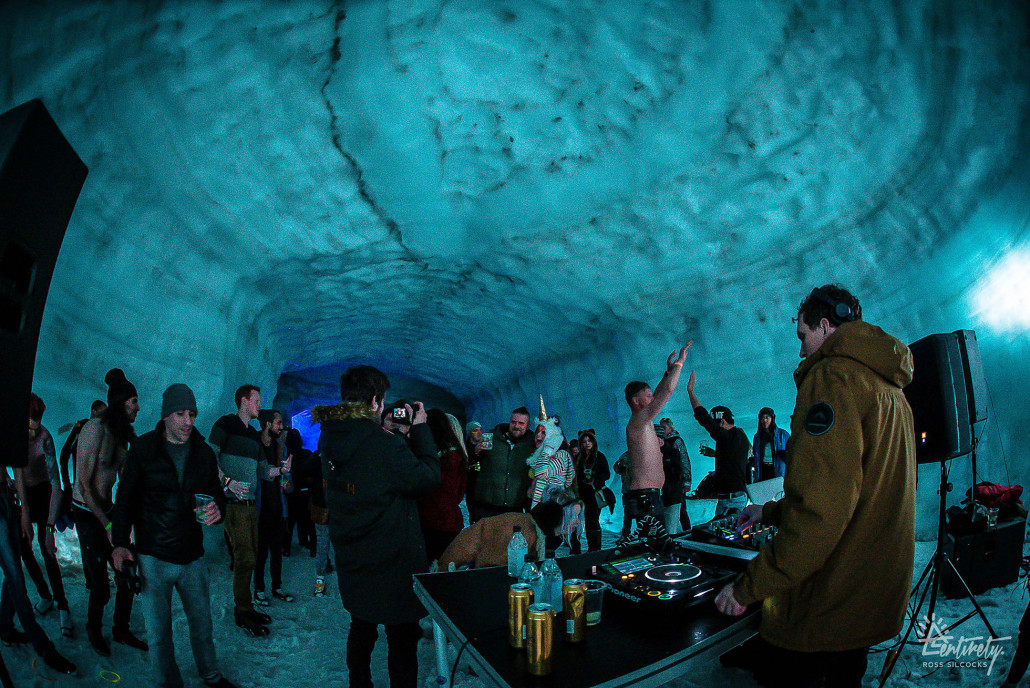 96hrs of never-ending daylight, incredible nature, and much more. There's a reason why Secret Solstice have've been called the world's most unique festival. Guests are wowed by the fact the sun never fully sets in Iceland over the event's weekend. Secret Solstice also hosts the world's only party inside a glacier, and foreign guests are encouraged to explore the country's unique natural sights.
Through the years they did the world's first ever gig inside a glacier, and the world's first ever public performance inside the magma chamber of a volcano.
Nairobi's Treehouse Club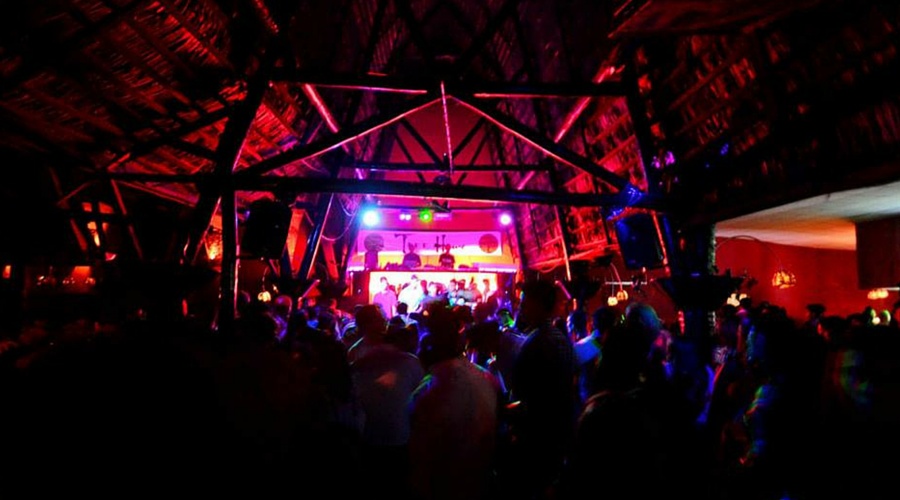 Located on Museum Hill and Westlands Road in Nairobi you'll find a treehouse, and it's not your regular treehouse. With a 1000 person capacity, this treehouse is a fully functioning Night Club and Bar that has hosted big name artist such as Diplo and Major Lazor. In the past there's been complaints regarding the overall safety of the club, either way this has to be an amazing experience.
The Great Wall of China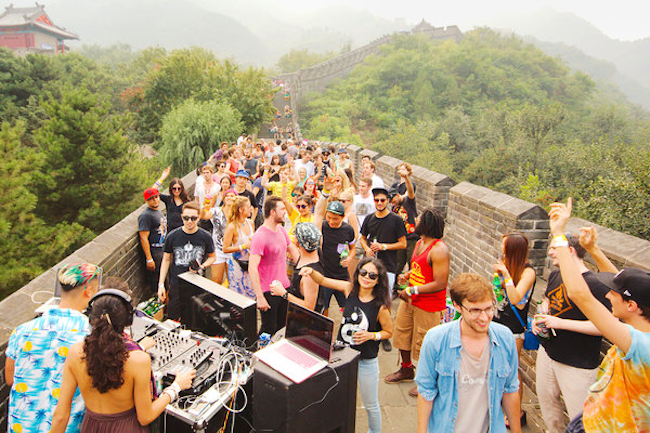 Located on the 'Huang Ya Guan' section of China's Great Wall, this iconic and authentic venue is a destination rave spot. The Yin-yang festival which takes place here hosted many talented China based artists along with international headliners. The festival was back in September of 2016 and had a capacity of 2000 persons, who would have known something like this was even possible.
12th Century Monastery in Spain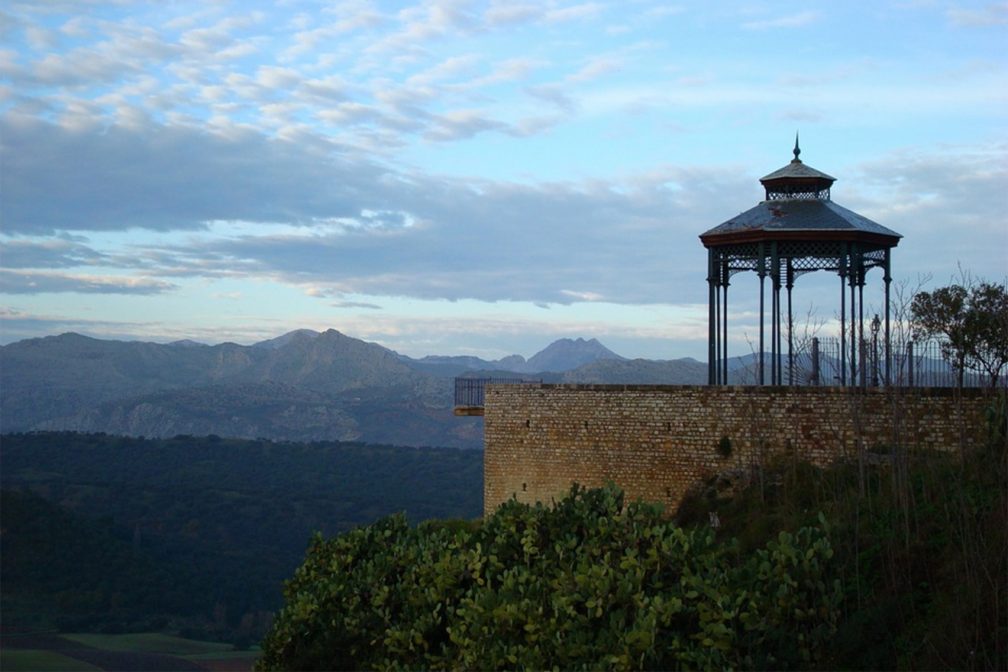 This year, the first ever UVA festival will take place at the iconic 12th Century Monastery in Spain. Located near the region of Ronda from June 2-4, the event is intended to give a boutique style festival experience.
The Moody Collective record label are the ones responsible for coming up with this genius idea and will have artists like San Proper, Greg Beato, Donna Leake and Antal performing at the festival. With such beautiful views and scenery, there's no doubt this is a must hit fest.
Morocco's Sahara desert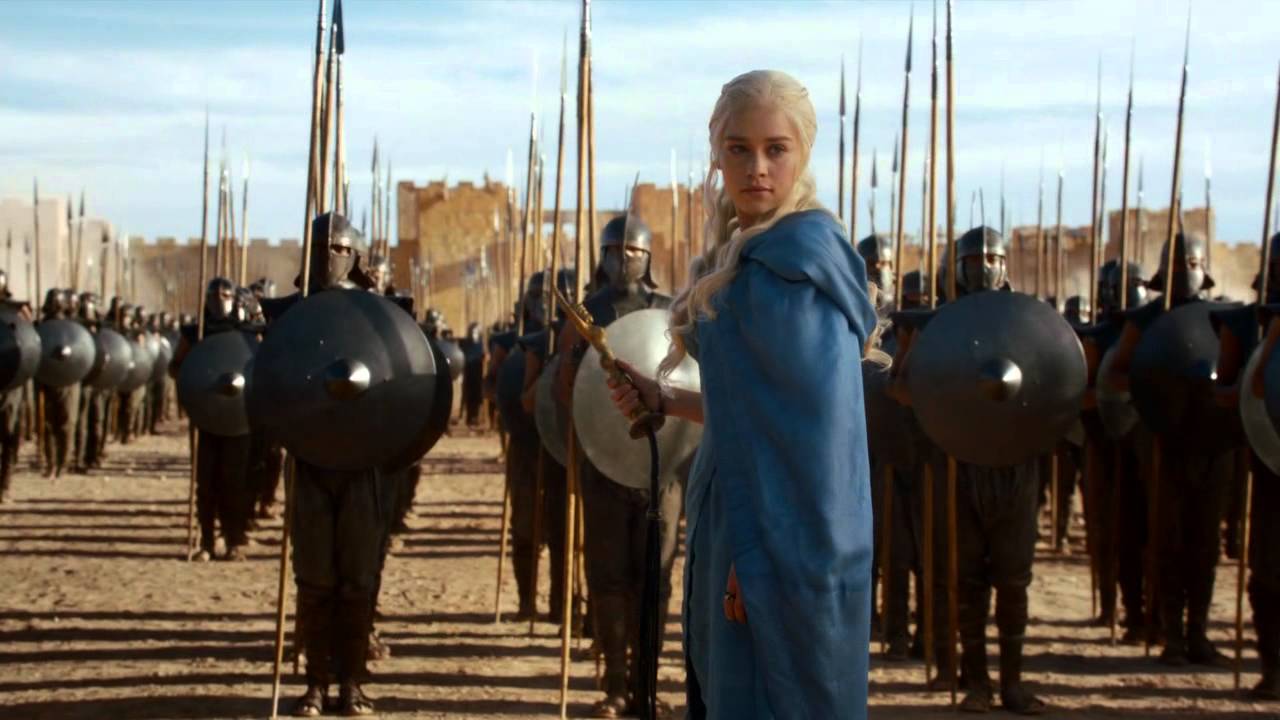 The first ever "MOGA" festival is happening this year, and it will have a very interesting setting. Located on the set of the television hit Game of Thrones, the festival will offer party-goers 3 days of musical brunches, educational workshops, beach parties and digital video installations. The event is free and will embrace contemporary influences and attempt to bridge the gap between traditional and electronic music cultures.
Rave Into The Stratosphere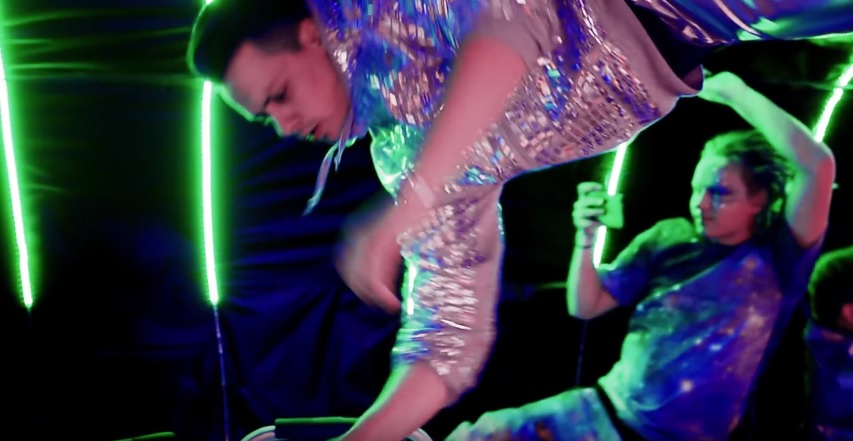 The Heineken-owned tequila flavoured beer brand, Desperados, launched Mike Cervello into the stratosphere for the first Rave ever in zero-gravity.
A group of lucky competition winners were selected for this awesome event, in which they have traveled 30,000 feet into the sky in a plane kitted out with a dazzling light show, Mike Cervello behind the decks and thumping sound system.